It may have been a while, but it's time to celebrate another #BookBirthday! I am pleased  to announce that Cwtch Press's Blood in the Rain 4 is now available for your reading pleasure. Editors Cecilia Duvalle and Sara Dobie Bauer bring you eighteen original short stories that feature vampires.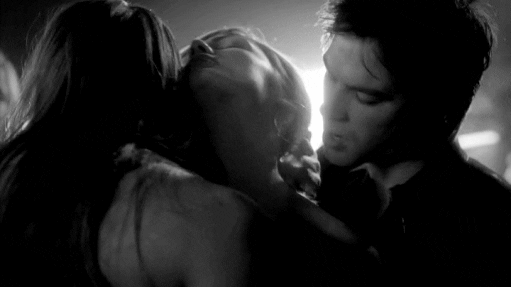 In my story, Submission in Sevastopol, Nastasiya is a spymaster living in Ukraine. She is an ancient, mysterious figure with dominating proclivities. 
Her target is GRU officer Evgeny Bordyukov, who poses as a wine distributor in Sevastopol. They share a passionate evening that ends with a surprise, which I shan't spoil for you.
Here's a taste from my latest short story, Submission in Sevastopol:
The doorbell rang and she heaved a deep sigh. Nastasiya waited a beat, then made her way downstairs and opened the heavy oak door. "You're looking as fine as ever, pet. Come in and remove your shoes and socks. You will have no need for them."
Evgeny Bordyukov bent forward slightly, then followed her into the elegant townhouse. He shut the door behind him, placed both his leather briefcase and a slim black bag on the floor, and slipped off his loafers. She watched as he lifted each leg to peel off his black socks. After he stuffed them into his shoes, he turned to face her.
Nastasiya swiftly slapped his beautiful, bearded cheek. "Did I give you permission to look at me?"
Clutching the side of his face, Evgeny answered, "No, Mistress."
"And what happens when you take what is not granted?"
"Punishment, Mistress," he whispered.
"Do you wish to be punished, slave?"
He remained silent, mulling it over. Nastasiya was a patient woman and would have no qualms leaving him here in the foyer to think about his answer. This evening, however, she required urgency. She reached out and squeezed his testicles with a tight grip.
Evgeny's knees buckled and his face screwed with a mixture of pain and pleasure. His mouth gaped open, but his lips turned upward, while his eyes were shut, and he'd tossed his head back. Oh yes, this will do nicely.
"I'll not ask again, slave."
She squeezed a little harder and he panted, "Yes, Mistress!"
"Yes what?"
"Yes, I wish to be punished."
Be sure to snag your copy of Blood in the Rain 4 here. Happy reading!